Council
The Croatian Regulatory Authority for Network Industries (HAKOM), as an independent, autonomous and non-profit legal entity with public authority, is governed by the Council consisting of five members, including the President and Deputy President.
The President, Deputy President and members of the Council are appointed and dismissed by the Croatian Parliament upon proposal of the Government of the Republic of Croatia.
The Council of HAKOM submits the annual activity report to the Croatian Parliament and to the Government of the Republic of Croatia.

MEMBERS OF THE COUNCIL

Dražen Lučić, Ph.D. – President of the Council
President of the Council of HAKOM since 2013.
Prior to this appointment he was the Executive Director of HAKOM from 2009-2013. For more than twenty years he had worked at Ericsson Croatia, Western Europe and Israel as a senior sales director for one of the world's telecommunication networks operators. He is the member of the National Council for Cyber Security and the National Council for Digital Economy. He is the member of BEREC and IRG management bodies. He is a doctor of technical sciences in the field of electrical engineering. He is a lecturer at the Faculty of Electrical Engineering and Computing at the University of Zagreb. He speaks English, German, Spanish and Swedish language.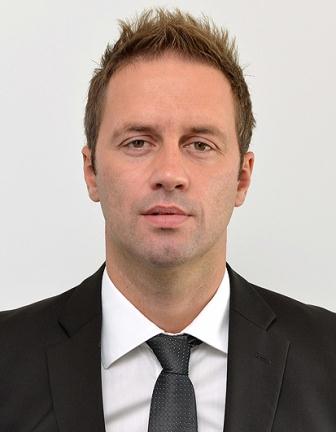 Domagoj Jurjević (M.Econ.) – Deputy President of the Council
graduate economist, Deputy President of Council of HAKOM since 2013.
Employed at HAKOM since 2005 in market analysis, where he served as Department Manager and Assistant Executive Director. Before HAKOM, Mr. Jurjević worked at the International Relations Department of the Croatian Chamber of Economy. Speaks English, French, Spanish and Italian.



Marijan Bolarić, Ph.D. – Council Member
Member of HAKOM Council since 2013. Before his appointment as Council Member, Mr. Bolarić was a Coordinator at Postal Services Department at HAKOM. Before joining HAKOM, Mr. Bolarić was employed at Croatian Post (HP), where he served as President of the Management Board for a period. He takes an active part in the implementation of curricula in postal traffic technology at the Faculty of Transport and Traffic Sciences, Zagreb. Speaks English.


Zdravko Jukić (M.EE.) – Council Member
Electrical Engineer and University Specialist in Regulation. Council Member since 2013. Previously, he held the positions of Project Manager and Senior Communication Networks Specialist at HAKOM. Before HAKOM he worked at Ericsson companies in Croatia, Germany and Sweden at various positions such as Standardisation Delegate, Project Manager and Senior System Manager. Fluent in German and English.



Nikola Popović, Ph.D. - Council Member
Member of HAKOM Council since 2009. Previously he was deputy president of the Council of the Croatian Competition Authority (2003-2009), and member of the Telecommunications Council (2001-2003). He also worked at the Ministry for European Integrations and as lawyer's apprentice. He earned an LLM at the College of Europe, Bruges, and has passed the bar exam. He is a Court interpreter of English and French.